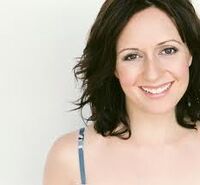 Dana Lyn Baron is an American actress, she was born April 22, 1968, in New York, NY; daughter of Joyce McCord; father, a director of commercials.
Dana's professional life began at age 16 when she made her stage debut, singing & hoofing away in "42nd Street" (with Kirby Ward & the late Cathy Wydner), which led to a string of musicals including "Singin' in the Rain" (with Joel Blum & Cynthia Ferrer), "No, No Nanette", "Bye, Bye, Birdie", "Sugar Babies" (with Rip Taylor), & Yeston & Kopit's "Phantom".
She has portrayed Sonya Blade in Mortal Kombat vs. DC Universe and Mortal Kombat (2011) as well as Skarlet in Mortal Kombat (2011).
Ad blocker interference detected!
Wikia is a free-to-use site that makes money from advertising. We have a modified experience for viewers using ad blockers

Wikia is not accessible if you've made further modifications. Remove the custom ad blocker rule(s) and the page will load as expected.