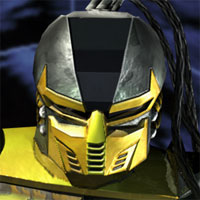 No higher resolution available.
| align="right" div="" style="float: right; padding-top: 0px; padding-right: 0px; padding-bottom: 0px; margin-right: 0px; margin-bottom: 0px; margin-left: 0px; padding-left: 5px; margin-top: 0px; "| |}
|- | class="conteudo subfundobranco" style="background-image: url(http://www.habbid.com.br/images/subfundobranco.png); background-attachment: initial; background-origin: initial; background-clip: initial; background-color: initial; border-top-left-radius: 0px; border-top-right-radius: 0px; border-bottom-right-radius: 4px; border-bottom-left-radius: 4px; padding-top: 5px; padding-right: 5px; padding-bottom: 5px; padding-left: 5px; background-position: initial initial; background-repeat: initial initial; "|
Livro de Visitas (478)
de15de01/01/12 05:48Acompanho o site da habbid a muito tempo e vi a evolução dela e de vc ( design ) parabens pelo Layout ;)
-Lucas98,10/12/11 10:25Bom dia Mixixi, gostaria de fazer uma pergunta: Tem como organizar os emblemas da habbid?Bom, se não tiver, posso criar um ticket?

Aguardo respostas, abraços.
Booa.03/12/11 20:50Oi, me promove? brinks
neves76827/11/11 23:39niver 27/11 ganhei : nada na habbid :(
Alex.rapper23/11/11 20:06sempre a tropeçar e a desligar os cabos, tsc tsc
Stornty08/11/11 06:56Eu preenchi o formulario 1 dia depois que lançou! não recebi meu emblema !
se7003/11/11 10:42Oie (: .
Stornty31/10/11 12:41Da onde vem esse teu nome ? MIXIXI ... KKk
Dr.MaRcElLoLoK25/10/11 20:02Pode fazer só um comentário na minha Habbid home ? ;x Por favoor. E outra coisa, para de mexer nos cabos da habbid ! kk
bebeAnjo...20/10/11 13:18Olá estou aqui para informa que estou disposto a ser locutor da habbid, meu historico é simples,
Habbek, habbong, artehabbo.
Se quiser ouvi minha locução add no skype: bebeAnjo...
-mandie.12/10/11 15:12MIXIXI PARA DE MEXER NOS CABOS DA HABBID!!!111!ONZE!1!!1
-Destruir10/10/11 17:50Da um "oi" na minha HD home? :D
Srt.Kraton,29/09/11 19:45Oi Michel, como vai? quanto tempo...
@gapso@29/09/11 15:32Parabens mano.. (:
TensoO29/09/11 15:31Parabéns :D
Stornty27/09/11 19:24Me manda uma mensagem na Habbid Home? *-----*
Marcelo.Smarty16/09/11 23:29Feliz dia dos programadores. Atrasado uns dias.
Parsh14/09/11 17:22Oi cato , me deixa um recado ? ;) '
5Quijada14/09/11 17:03Me Manda um OI Na Habbid Home?
Mixixi
Mixixi

Cadastro: 01/07/2008
Últ. Login: 05/01/2012

Um cara legal :)
Publicidade
Meus votos
Média: 4.6 Total de 920 votos Eu te amo to cheio das notas e to fazendo testedenovo .-. to cheio das notas e to fazendo testedenovo .-. to cheio das notas e to fazendo testedenovo .-. afsa%20sad%20fsd%26%20asd%20fsdf%20sd%20%26 Nossa amizade vai além de tudo Nossa amizade vai além de tudo ----
|}
Contato Habbid | Grupo Habbid | Equipe | Mapa do Site | Facebook | Orkut | Twitter | Habbo Hotel | Sobre Nós[12] [13]
Copyrights © Habbid 2006~2012. Todos os direitos reservados.Este site da web não é de propriedade ou operado pela Sulake Corporation Oy e não é parte do Habbo Hotel®. Site desenvolvido pelo habbo Mixixi.
For international contact use this email: webmaster@habbid.com.br
File history
Click on a date/time to view the file as it appeared at that time.
Ad blocker interference detected!
Wikia is a free-to-use site that makes money from advertising. We have a modified experience for viewers using ad blockers

Wikia is not accessible if you've made further modifications. Remove the custom ad blocker rule(s) and the page will load as expected.