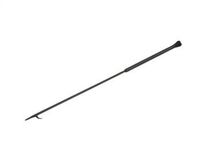 The
Hot Poker
, also known as a
fire poker
, is a tool, torture device, and a weapon found within the
Fire Well
stage in
Mortal Kombat: Armageddon
.
In Mortal Kombat: Conquest, Shao Kahn's Shadow Priests continuously uses these hot pokers among other tools as a method of torture in their interrogation of prisoners, traitors and captured enemies. The Fire Poker is not a primary weapon for any character.
Gallery
Ad blocker interference detected!
Wikia is a free-to-use site that makes money from advertising. We have a modified experience for viewers using ad blockers

Wikia is not accessible if you've made further modifications. Remove the custom ad blocker rule(s) and the page will load as expected.