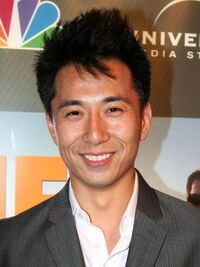 James Kyson-Lee was born on December 13, 1975, in Seoul, South Korea. Kyson moved with his family to New York City at the age of 10, where he later attended the Bronx High School of Science. He studied communications at Boston University and the New England Institute of Art.
After a stint in a hip-hop rap group in college, and trying out improv comedy, James moved to LA on a one-way ticket & a single suitcase, where he began his training in music, dance, and acting.
He voiced Shang Tsung in Mortal Kombat vs DC Universe.
Ad blocker interference detected!
Wikia is a free-to-use site that makes money from advertising. We have a modified experience for viewers using ad blockers

Wikia is not accessible if you've made further modifications. Remove the custom ad blocker rule(s) and the page will load as expected.