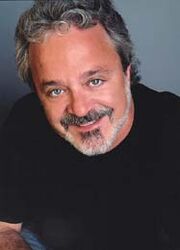 James Jonah "Jim" Cummings 
(born November 3, 1952) is an American voice actor, known for a lot of voicing roles. His resume includes Winnie the Pooh and Tigger, General Parvo in 
Road Rovers.
In 
Sonic the Hedgehog (SATAM), 
he voiced Doctor Robotnick, SWATbots,and a Nasty Hyena member. In 
The Lion King, 
he voiced Ed. In 
Mortal Kombat: The Journey Begins
, he voiced
Shang Tsung
.
Ad blocker interference detected!
Wikia is a free-to-use site that makes money from advertising. We have a modified experience for viewers using ad blockers

Wikia is not accessible if you've made further modifications. Remove the custom ad blocker rule(s) and the page will load as expected.