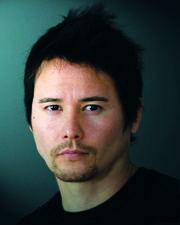 Johnny Yong Bosch
(born January 6, 1976) is an American actor, martial artist, voice actor and musician.
Biography
He provided the voice of Kung Jin from Mortal Kombat X. He is also most widely known for playing Adam Park on Mighty Morphin' Power Rangers and two of its following series Power Rangers Zeo, Power Rangers Turbo, and two further guest appearances on Power Rangers in Space and Power Rangers Operation Overdrive.
Known Credits
Power Rangers - Adam Park
Bleach - Ichigo Kurosaki
Pokémon Origins - Brock
Tenkai Knights - Gurren Nash
Marvel vs. Capcom 3 - Zero
Street Fighter IV - Yang
Digimon Fusion - Dracomon
Durarara!! - Izaya Orihara
Devil May Cry 4 - Nero
Trigun - Vash the Stampede
Blue Exorcist - Yukio Okumura
Code Geass - Lelouch vi Britannia
The Melancholy of Haruhi Suzumiya - Itsuki Koizumi
Ad blocker interference detected!
Wikia is a free-to-use site that makes money from advertising. We have a modified experience for viewers using ad blockers

Wikia is not accessible if you've made further modifications. Remove the custom ad blocker rule(s) and the page will load as expected.