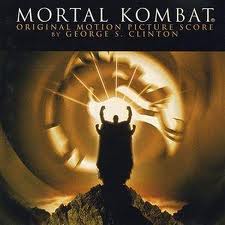 The Score
was released along with the
Mortal Kombat Soundtrack
. The Score features the movie's theatrical music:
Taste Of Things To Come
Liu Vs Sub Zero
It Has Begun
Goro Vs Art
The Banquet
Liu Vs Kitana
Liu's Dream
Liu Vs Reptile
Stairway
Goro Goro
Kidnapped
Johnny Vs Scorpion
Hand And Shadow
Scorpion and Sub Zero
Soul Snatchin'
On The Beach
Johnny Cage
Goro Chase
Evening Bells
Monks
Friends
Flawless Victory
Farewell
Kids
Mortal Kombat Motion Picture Score
Ad blocker interference detected!
Wikia is a free-to-use site that makes money from advertising. We have a modified experience for viewers using ad blockers

Wikia is not accessible if you've made further modifications. Remove the custom ad blocker rule(s) and the page will load as expected.