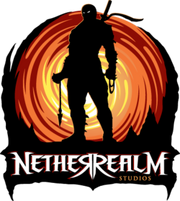 NetherRealm Studios is an American video game developer based in Chicago, Illinois. The company was founded in 2010 to replace WB Games Chicago, which was formerly known as Midway Games Chicago before Midway filed for Chapter 11. NetherRealm is the developer of the ninth installment of the Mortal Kombat series for the Xbox 360 and PlayStation 3 platforms. The studio is led by industry veteran Ed Boon.
Game Credits
Gallery
Official Site
Ad blocker interference detected!
Wikia is a free-to-use site that makes money from advertising. We have a modified experience for viewers using ad blockers

Wikia is not accessible if you've made further modifications. Remove the custom ad blocker rule(s) and the page will load as expected.