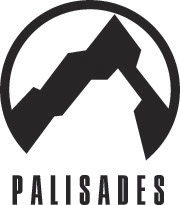 Palisades Entertainment, LLC, better known as Palisades Toys, was a manufacturing and distributing toy and collectibles company geared toward the adult collector market. Established in 1994, the company generally worked within the same vein as competitors such as McFarlane Toys and NECA, producing detailed action figures, statues, plushes, and other collectibles of licensed properties until its bankruptcy in 2006. Palisades also developed the brand Factory X which continues under Limited by CAS Inc. In its twilight, Palisades was widely regarded a favorite company of serious toy collectors for its outstanding dedication to quality and consumers as well as its genuine passion for collectibles.
Mortal Kombat Figures (Series 1)
External Links
Ad blocker interference detected!
Wikia is a free-to-use site that makes money from advertising. We have a modified experience for viewers using ad blockers

Wikia is not accessible if you've made further modifications. Remove the custom ad blocker rule(s) and the page will load as expected.