Comments

6
Mortal Kombat (2011) is coming to the Playstation Vita
It includes all DLC characters and some new features. This is pretty fucking awesome.
http://www.destructoid.com/mortal-kombat-is-coming-to-ps-vita-219835.phtml
"The PlayStation Vita has secured itself another game for the year -- a portable version of Mortal Kombat.
Although it will take a lot of content from last year's console release, it will sport some brand new features, with gameplay designed for "on the go" competition. According to the box art, DLC characters such as Skarlet and Freddy Krueger will be included.
Details on the new features will come over the next few months. It'll also be available to play at the Vita Hill Social Clubs."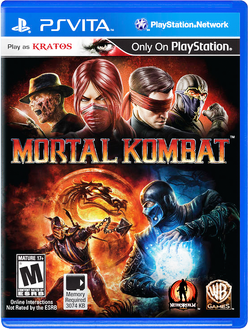 Ad blocker interference detected!
Wikia is a free-to-use site that makes money from advertising. We have a modified experience for viewers using ad blockers

Wikia is not accessible if you've made further modifications. Remove the custom ad blocker rule(s) and the page will load as expected.