how jack was born:
the elder gods were not happy to see that the force of darkness was winning the war to see who was going to be ruler of the earth and all the other realms so by vote they had made a woman that was godess of thunder so that raden would have a wife to help him keep earth and all the other realms safe from outworld realm.the women named thorn was sent down to earth realm and raden fell in love with her and 3 year later had a child who whould take his place after he died.he named him JACK STAR.
JACK STAR BIO
JACK STAR IS NOW 18 NOW AND IS A LEADER OF THE LIGHT OF STARS
.HE HAS MADE HIS NAME KNOW IN MORTAL KOMBAT AS THE NINJA STAR.HE IS ALLIES WITH JOHNNY CAGE(GOD BROTHER),RADIEN,THORN,KUNG LAO,RAIN,TAVEN,AND SMOKE.HIS ALLIES HAVE BEEN HIS BIG WIN AGINST THE FORCE OF DARNESS BECAUSE JACK STAR GETS ALL HIS POWER FROM THE SPIRIT OF THEM.JACK STAR IS LOOKING FOR MORE FRIENDS SO HE CAN BECOME THE MOST POWERFUL NINJA EVER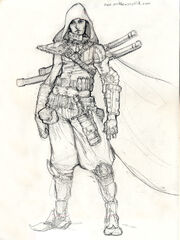 Ad blocker interference detected!
Wikia is a free-to-use site that makes money from advertising. We have a modified experience for viewers using ad blockers

Wikia is not accessible if you've made further modifications. Remove the custom ad blocker rule(s) and the page will load as expected.