Mortal Kombat 10
When Mortal Kombat 9 came out I could'nt wait to play it. Now I'm thinking. Who's going to be in MK 10? My ideas are listed down here.
1.Scorpion
2.Sub-Zero
3.Zombie Liu Kang(again)
4.Raiden
5.Rain
6.Ermac
7.Sonya
8.Johnny Cage
9.Sindel
10.Noob Saibot
11.Goro(playable)
12.Kintaro(playable)
13.Cyber Shao Kahn(due to Cyber Sub Zero's ending)
14.Shinnok
15.Quan Chi
16.Fujin
17.Reptile
18.Stryker
19.Mileena
20.Nightwolf
21.Skarlet
22.Kenshi
23.Baraka
24.Bo Rai Cho
25.Jade
26.Jax
27.Blaze(regular)
28.Kreate Your Own Kombatant
29.Chameleon
30.Smoke(in both cyber and human)
31.Argus
32.Playable Elder God(just thinking
33.Any Killed character in MK 9(DLC)
34.Monster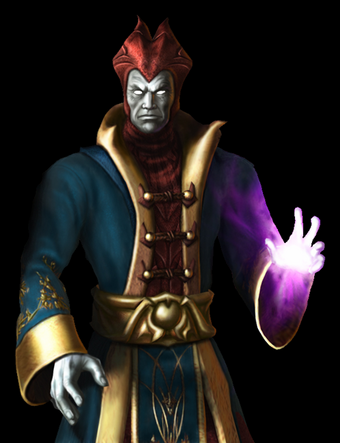 These are my ideas for MK 10. I think Shinnok will be a boss while you chould play a Shinnok Clone. Just post your ideas below.
I just hope MK 10 is EPIC!
Ad blocker interference detected!
Wikia is a free-to-use site that makes money from advertising. We have a modified experience for viewers using ad blockers

Wikia is not accessible if you've made further modifications. Remove the custom ad blocker rule(s) and the page will load as expected.