HOLY CRAP! I'M SO EXCITED!! I am going to rewatch this trailer OVER AND OVEER! OH MY GOD!!!!!!!!!!!!
Ed Boon just announced it after about 100 tweets of teasing it! Here's the image and trailer! (O_O)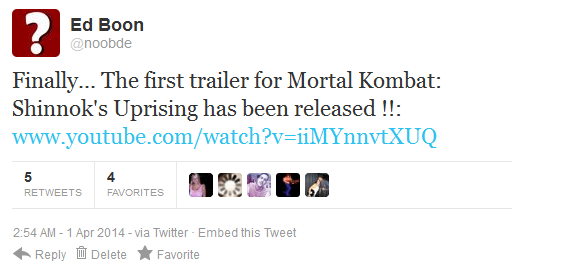 Trailer: Mortal Kombat: Shinnok's Uprising Announcement Trailer - YouTube
Ad blocker interference detected!
Wikia is a free-to-use site that makes money from advertising. We have a modified experience for viewers using ad blockers

Wikia is not accessible if you've made further modifications. Remove the custom ad blocker rule(s) and the page will load as expected.