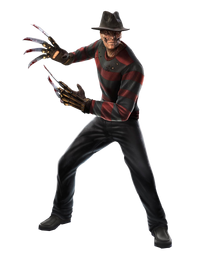 We all know recently it has been announced that Freddy Krueger will be a character in Mortal Kombat. However, we have yet to see his finishing move in action. Recently though, a new video has been released that shows Krueger battling Liu Kang.
What do you think of this video? Does it make you more excited for Krueger being in the game?
Video
Ad blocker interference detected!
Wikia is a free-to-use site that makes money from advertising. We have a modified experience for viewers using ad blockers

Wikia is not accessible if you've made further modifications. Remove the custom ad blocker rule(s) and the page will load as expected.